Latest News
Teach Tai Chi or Mah Jong!
Our Adult Day Health Services is looking for Tai Chi instructors or volunteers to play mah jong with seniors. Click the link below to sign up.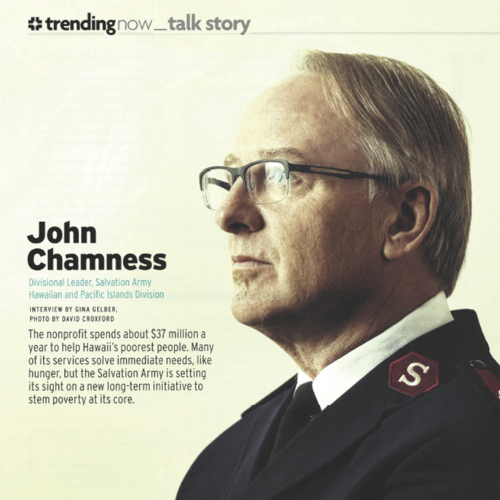 Hawaii Business Magazine features Major John Chamness
The latest issue of Hawaii Business Magazine features a special section in which Managing Editor Gina Gelber interviews The Salvation Army Hawaiian & Pacific Islands' Divisional Leader Major John Chamness and his insight on the growing homeless issue in Hawaii.
Our 45th Annual Thanksgiving Dinner - Wrap Up
Mahalo to everyone who helped make our 45th Annual Thanksgiving Dinner a success!
Find a Location Near you
Please use the City, State or Zip search below to locate your nearest Salvation Army